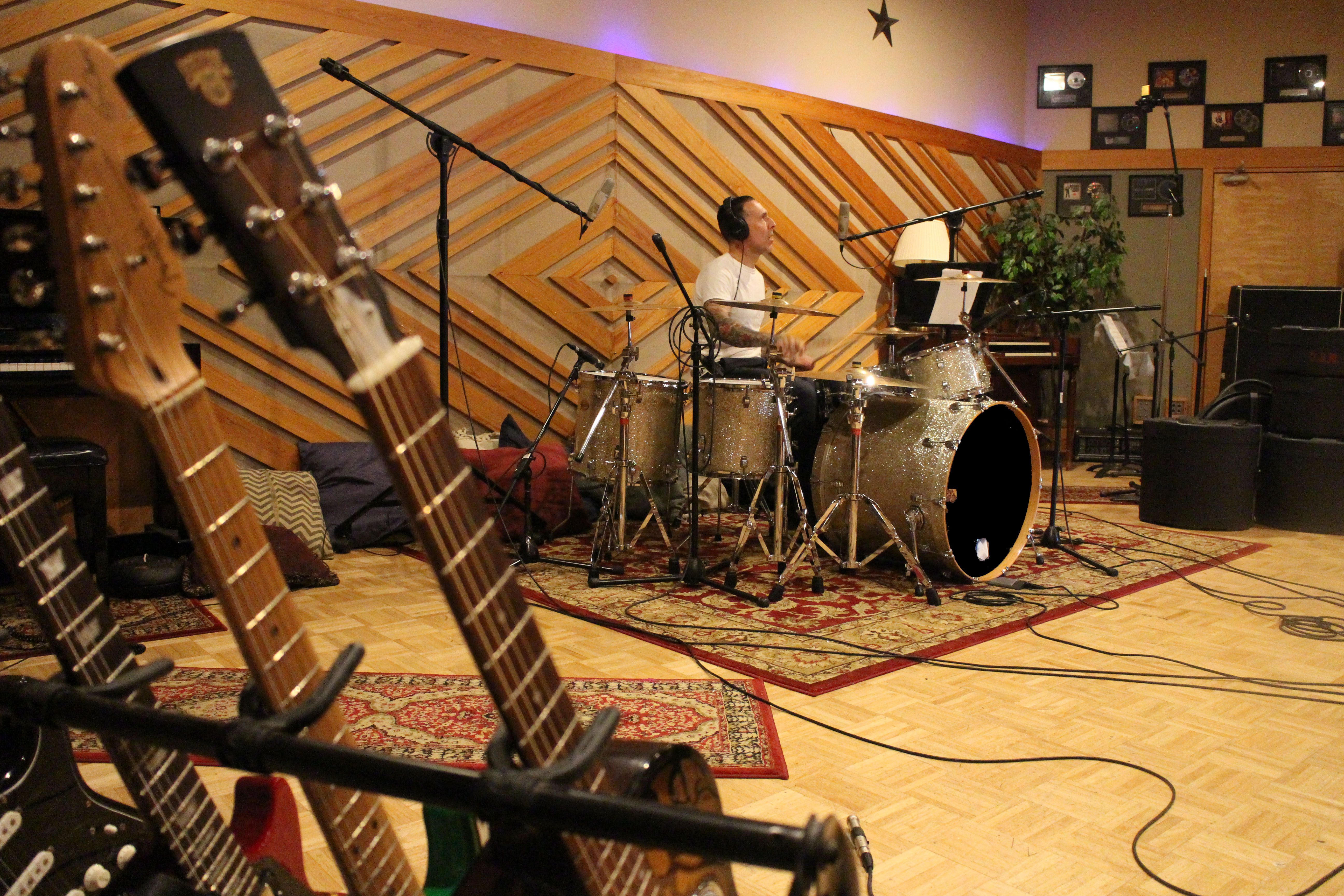 YES! I brought 6 guitars and 3 amplifiers.
YES!  I used them all!
I hit the studio again and in a flurry of recording and mixing am that much closer to the reality of my first solo album!
"When the Giants Fell" is the title of the forthcoming album and while in the studio we recorded five new tracks for it! 
The title track: When the Giants Fell
Down the Track
My Sweet Angel
Nightfall (Man-O-Madic)

and The Breeze
That last one is not the JJ Cale song, though that's an awesome song, too.  It's an original.  
Joining me in the studio was the drummer you see up there, Chris Amaral.  He plays currently with two bands, The Nickel Slots as well as the rockabilly band Cretins Castle.  Chris came in and killed it in the studio!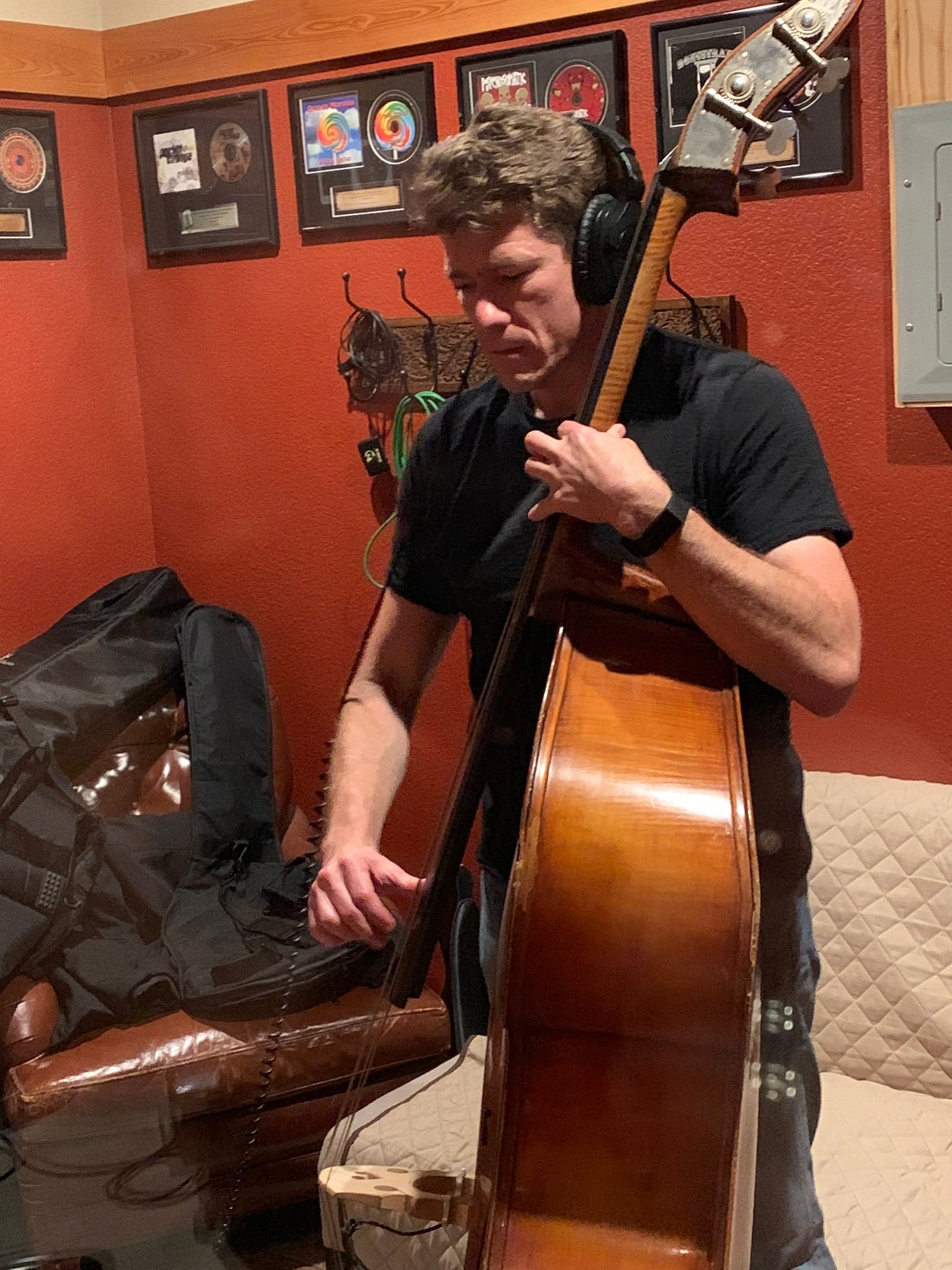 Also joining us was fellow member of the Ain't Got No Time (Rock and Blues) Band Eric Rosander!
Eric brought his upright bass as well as his electric to help create some shuffling...as well as some intense rocking music over two days at Sacramento's Pus Cavern Recording Studio.
I also had a surprise guest on vocals for My Sweet Angel: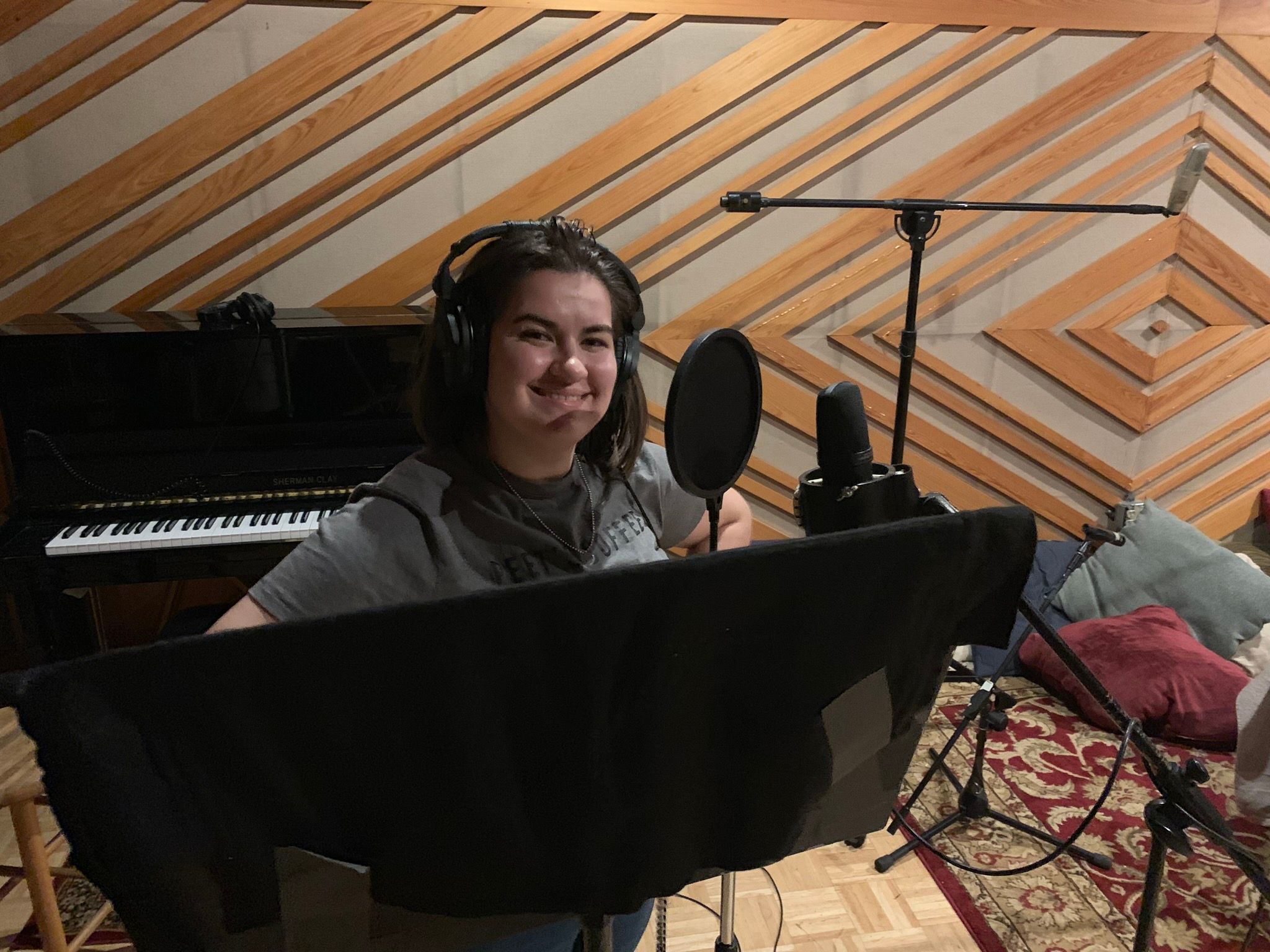 I needed another voice to add to the background vocals in a ballad I had written.  In it I refer and use lyrics by one of my inspirations, Jimi Hendrix, and it seemed oddly empty with just my voice.  My daughter Abbi agreed to come in and fill in that gap, and strapped in to sing for me!  When she finished, Joe Johnston said "You got it in one take!"  To which Abbi confidently told him "not my first rodeo!"
I am desperately close to completion on the record!  I will let you know updates as they come!