Dave Manoucheri - Singer, Songwriter, Guitarist, Amalgamated Rock and Roller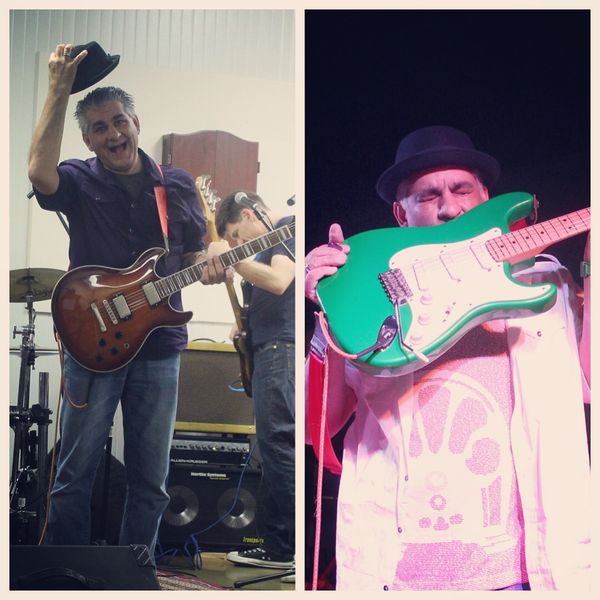 Where did THIS guy come from?!
Short answer? A Midwestern boy who had a previous life as a musician he was inspired to dive back in, head-first.  Not by a label or musician but his daughter.
In 2011, Dave's wife, Andrea Manoucheri, passed away, throwing his and his kids' life in a spiral.  He took to the one thing that he knew would heal him, the one thing that was something he brought to a relationship and his alone: music.  Dave began writing, honing and playing material mainly for himself and to get through the stages of life as a single dad.
When Dave's oldest daughter headed to college she followed his advice: find what you love, do it well, work hard, and you may not be wealthy, but you'll be fulfilled.  You will love what you do.  She threw those words back in his face, asking when he'd record a record, go into the studio, and stop using being a single dad as an excuse.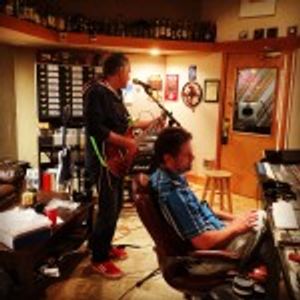 The result is the fact that in 2016 he's entered the studio.  The first single, "When the Morning Comes" will drop on all digital platforms (iTunes, Spotify, Apple Music, Amazon, hell if he could get the wires over the streetcars in San Francisco to transmit it he would) on April 22nd, 2016.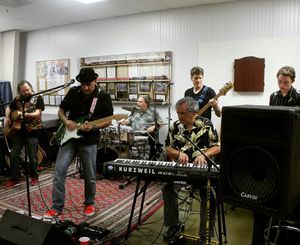 Dave entered the studio with AGNTB: The Ain't Go No Time Rock and Blues Band.  Featuring Matt Retz on second guitar and vocals; Eric Rosander on Bass and vocals; Kevin Mooney on drums and Rob Sabino on keys and vocals; it's an amazing band who more or less helped arrange and produce Dave's upcoming material.  They asked him to join their band, which Dave did and he plays with them...when they have time.  (Thus, you see, the name!) When Dave asked them to be his backing band on a solo record they simply asked "where and when?"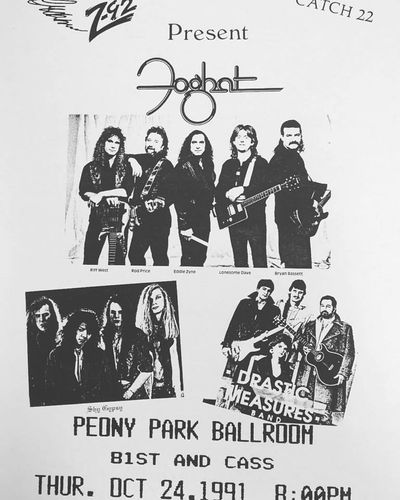 Dave Manoucheri has a history with blues, rock, southern-tinged music and storytelling.  A journalist by trade he's a musician by necessity.  (In other words, he plays because he can't fight that urge to make music)  In the late 1980's he began his career with an Omaha, Nebraska band called Drastic Measures.  Their biggest claim to fame was opening for Foghat, who never paid them for the gig. (Don't ask Dave about Foghat.  Those scars . . . they run deep, man. It was only $150, guys!)
Eventually, in a scene like a movie, Dave met with drummer John Wells after a Drastic Measures gig in the back of a car in the middle of a thunderstorm and wrote out a future set list.  They recruited his then teenage brother, Adam Manoucheri to join The Nine O'Clock Blues.  The band recorded their first release, Timeframes shortly thereafter.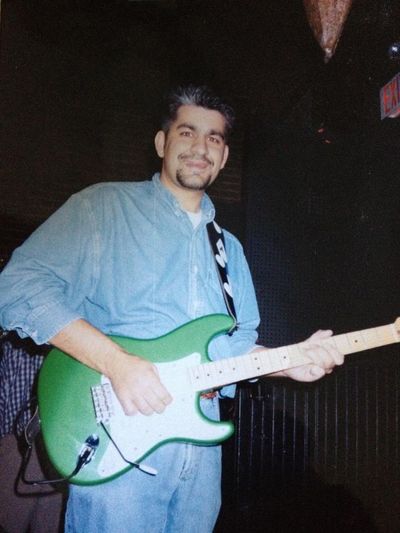 Eventually, sparked by the urge to create and write, Adam and Dave created their own band, Manoucheri, with Wells on drums, recording only one release: The Blind Leading the Blind in 2001 to good reviews.  A job that took Dave out of state eventually led to the band...umm...disbanding.  Adam has a solo career with his band Aquadog which released their first disc in 2015.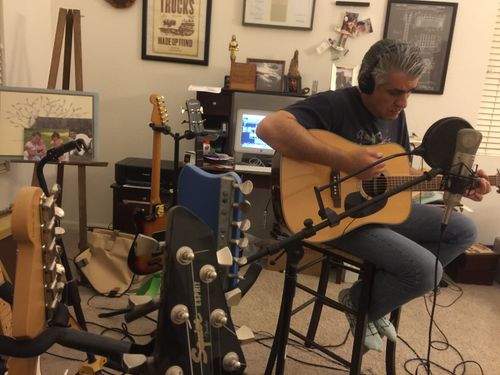 Now Dave has decided to inspire (or is that annoy?) another set of listeners in another time zone.  His forthcoming release When the Giants Fell will feature songs inspired by the years after losing his wife, the drive to move forward, and the joys that came to Dave and his family.  A single dad of four kids (two girls and twin boys...again...wonder why they're called the Ain't Got No Time Band?) he somehow finds the time to play and sing every day.
I hope you enjoy all the music as it comes out and reaches you through this website or wherever you might hear it: online, radio, the fillings in your teeth, the signal beamed back by the aliens to the chip in your head from Pluto . . . wherever.  As long as you hear it!